If you've read prior posts detailing my shopping ban, refrigerator purging, grocery game plan, and frugal organizing systems, you know I care about being both frugal and environmentally conscious. Bamboo products allow me to do both!
Since bamboo is the fastest growing plant on earth and a sustainable building material, it could easily substitute all known wood applications without having to cut down entire bamboo groves or plantations. Better yet, bamboo continuously grows after harvest without having to re-plant it. Bamboo also converts about 35% more CO2 into oxygen than a regular tree.

Read more at: https://www.bambooimport.com/en/blog/products-made-from-bamboo
Copyright © www.bambooimport.com
Not only is bamboo sustainable, but also it's functional and beautiful. I don't feel guilty when I buy bamboo products. I use bamboo organizers in every room of my house: kitchen, bathroom, office, and bedroom.
Below are 5 of my favorite bamboo products:
---
1) BAMBOO SILVERWARE ORGANIZER TRAYS
I own three large trays and two extra small trays to organize my silverware, cooking utensils, miscellaneous gadgets, and junk in my junk drawer. Bamboo is so beautiful, it makes junk look good.
---
2) SMALL TRAYS
---
3) FILE ORGANIZER/OFFICE INBOX
I use a letter/file tray as an office inbox. On my husband's desk, the tray holds papers, bills, etc. that he still needs to deal with. It's an elegant way to store piles of paper.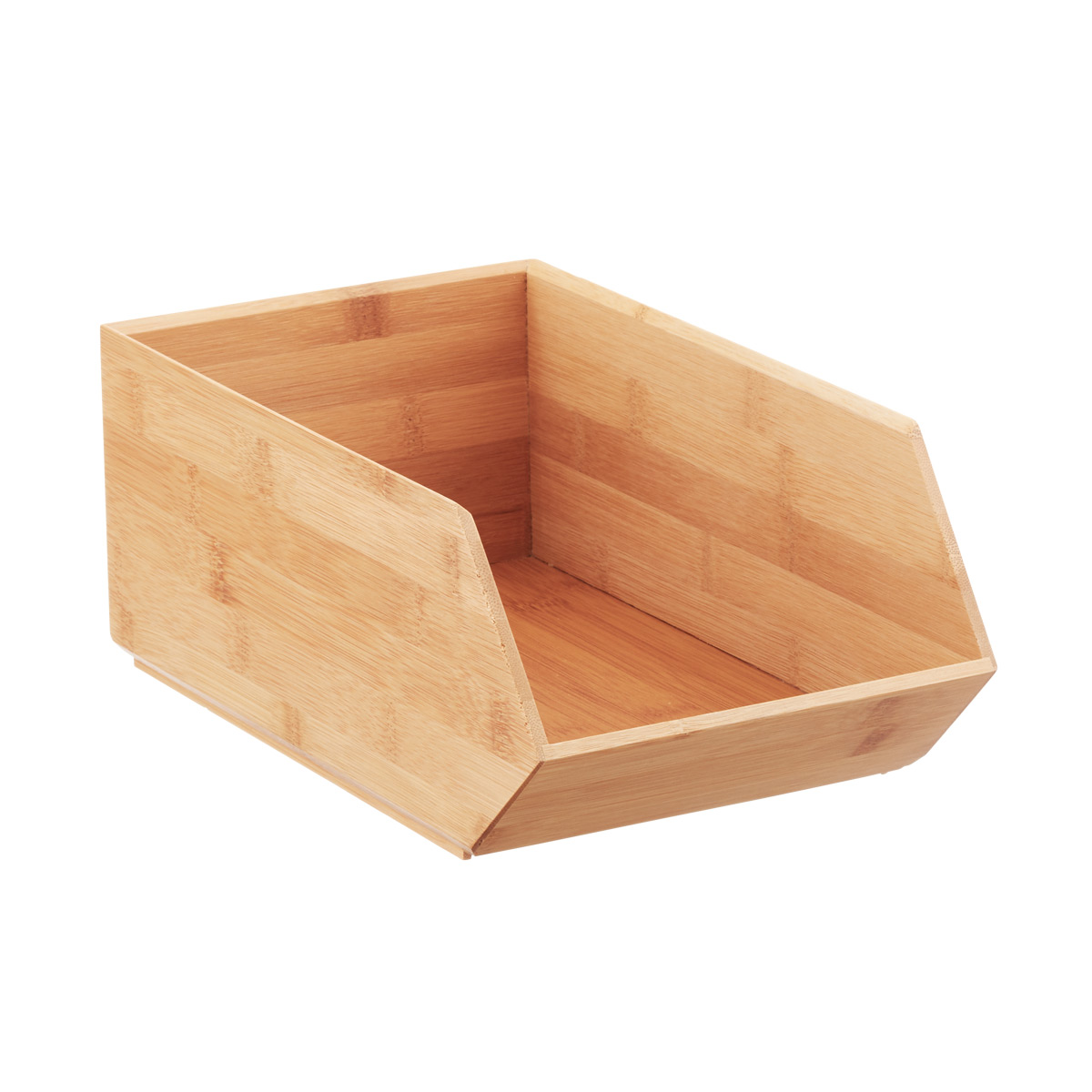 ---
4) MAKEUP ORGANIZER
Sometimes makeup can get messy, especially in glass or plastic containers. Not with bamboo.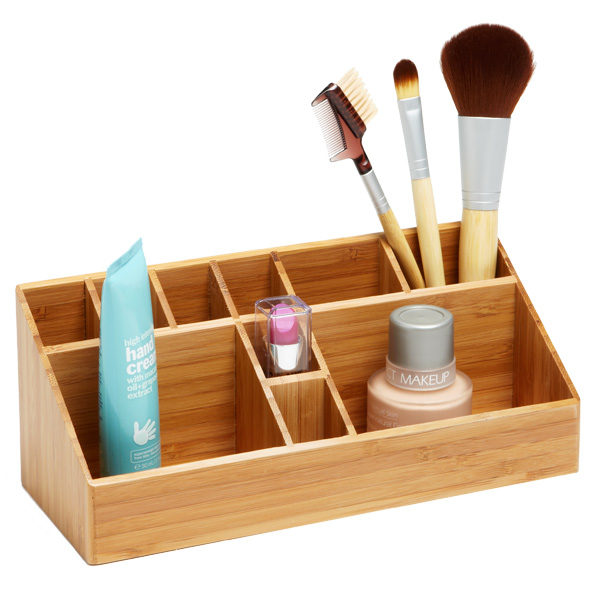 ---
5) MOBILE CADDY
I use this caddy to store and transport condiments like ketchup, mustard and mayo, along with plastic forks and knives from inside the kitchen to outside in the backyard. Makes me look like a great hostess during a barbecue! As you can see, I've already unpacked my Halloween plastic plates and napkins, organized beautifully in my bamboo caddy. You could use this caddy for anything your creative mind imagines.
---
Personally, I simply love the way bamboo looks. It's sleek, natural, and gorgeous. The fact that bamboo is a sustainable resource only makes me love it more. Soon, I'll be swapping out all my plastic organizational containers for bamboo!
---
This Sunday I hosted Mother's Day at my [small] apartment and there were many dishes that required multiple utensils—serving forks and spoons, regular silverware, spatulas, and knives….